We aren't the only ones who believe we're the best St. Charles County orthodontist, our patients do too.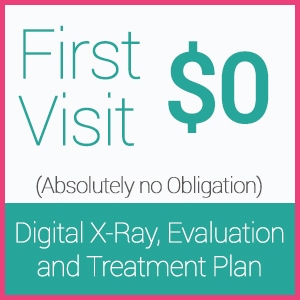 "Honest, knowledgeable, and meticulous," Dr. Otto provides her patients with the highest quality care possible. Our patients recognize that our staff is "attentive" and uses "cutting-edge technology." We pride ourselves on our welcoming atmosphere and using the latest technology to make patients feel comfortable while in our office. Our patients would gladly "recommend Dr. Otto to anyone interested in straightening their teeth."
Get your questions answered, no obligation – Request your consultation now!
Orthodontic Options
Dr. Otto is a certified Invisalign provider. A series of clear, removable, and comfortable aligners is one way to achieve the beautiful straight teeth that you've always wanted. Ideal for wanting to subtly straighten their teeth or address bite issues, no one can tell you're wearing them. You can also enjoy all your favorite foods and drinks without restrictions, and brush and floss your teeth as you normally would.
We use the latest in technology metal braces and ceramic (clear) braces. Our metal braces are made of high-grade stainless steel and are not recycled. That's right other practices may use refurbished materials, increasing the likelihood of breakage or longer treatment times. Ceramic braces are made of clear materials and are therefore less visible option.
Our office is the nicest, most comfortable, and state-of-the-art facility in St. Charles County. We only use the latest technology to help you achieve your new smile, including the best and most advanced brackets and wires for our patients. This means better quality, shorter treatment time, and ultimately an amazing result for you.
Affordable Payment Options
Easy financing, payments, and discounts make your treatment affordable. We accept most major credit cards, CareCredit® and insurance plans. Families, law enforcement, firefighters, EMTs, area teachers, and Smile Advantage Dental Savings Plan members can enjoy discounts. Schedule your free first appointment and determine for yourself if we are the best St. Charles County orthodontist, schedule your appointment at Otto Orthodontics today.